Risk Free Readings! Satisfaction Guaranteed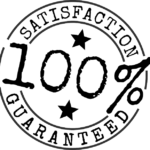 If for any reason our Psychic, Medium or Tarot Reading does not resonate with you or your situation, you will promptly be sent a full refund so that you may consult another psychic medium at no additional expense.
I always put my clients needs first, and want you to find resolution first and foremost!
This satisfaction guarantee means that you can try my spiritual services risk free to confirm that a connection is made, and if not – consult another psychic on the house!
Love
Single I Dating
Marriage I Children I Infertility
Family Dynamics
Past & Present Relationships
Life
Business Start-ups
Career Advice
Continued Education
Financial Freedom
Loss
Grief & Loss
Transitional Support
Spirit Communication
Guidance & Healing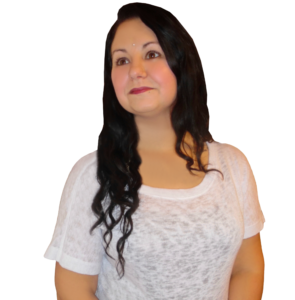 I am a Psychic Medium. The word Psychic means Of The Soul; my work is Soul Work and with that my mission and calling is to ease the burden of uncertainty that befalls us all by helping my clients learn what information resonates within their Soul so they may feel in alignment with their intended path, find needed healing and exprience optimal outcomes in their lives.
I also work with other energies, like loved ones in Spirit to pass along messages and validation they are ok, clear unwanted energy from locations like homes and provide psychic development mentoring and advice for those experiencing a spiritual or personal crisis.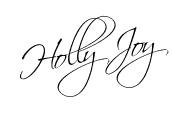 What My Clients Have To Say
I needed some concrete answers within my desperate situation. I was happy to hear from her in a timely manner and I was happy to get the results. Thanks for your help, I will update you & book again soon!
Angie Walton
Your reading was spot on for me. This is a newly developing relationship with a whole realm of possibility that I had not considered until recently. It is fun and I am enjoying the journey. Thank You, Namaste!!!!
Monica Guillermo
OMG! This reading brought me tears, joy and this amazing feeling in my body. I can not express how happy I am with this Reading, you have given me so much faith that I needed. I can not thank you enough.
Sanely Homez
Find The Perfect Spiritual Service To Meet Your Needs!
Whether your seeking a Psychic Medium for an in-person, couples or group Reading in Traverse City or live across the world and would like a Psychic, Medium or Tarot Reading by email or phone – I've got you covered!
Holly Joy is only a few clicks away and experienced to meet many spiritual needs – from everyday questions to the complex realities of life, seen only Across The Realms.  
Simply click a service image to view my availability or service description button to learn more.
In-Person Readings
I offer same day appointments in my Traverse City office and travel to you options throughout Michigan. I also enjoy giving Readings at gatherings and events. Feel free to call, text or email me personally and meet in as little as a half-hour.
Email Readings
Get all the answers you need delivered quickly to your inbox with a typed Email Reading that's easy to understand with honest direction and the exact clarity being sought.
Phone Readings
Arrange a phone call to become empowered though knowing your ideal life path, feel your support in Spirt and gain the understanding required to make important decisions affecting your future.
Tarot Readings
Let the Tarot guide our Reading and get a photo of your spread showcasing the cards chosen just for you with the intelligence and answers you require.
Mentoring & Advice
Are you having a spiritual crisis? Need guidance though your spiritual awakening process? Simply want an outsiders option? Let's work together to bring you back to a place of peace as quickly and easily as possible.
Energy Clearing
I can clear and transmute negative, residual, and paranormal energy from your person or space and fill the area with positive blessings. In addition, I seal in that positive energy with the help of Angels and Incantations, so you can feel the difference immediately.
Shop Across The Realms Spiritual Store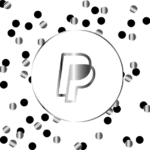 To encourage your spiritual practices, meditation exercises, and personal wellbeing I provide an assortment of inspirational eBooks which will inspire you, honor your journey, and help you to find inner peace and balance.
This collection will encourage your spiritual and metaphysical growth and help you in your everyday routine, spiritual development, ritual ceremonies, and healing practices. Across The Realms online metaphysical shop is dedicated to supporting your personal development and aligning you with the true purpose of your soul.