Give The Gift Of Insight With A 

Psychic Reading Gift Certificate
Birthdays | Anniversaries | Christmas | New Years | Valentines | Just Because
Giving gifts can be a stressful process, as most of us do not know how to shop for the people we care about most and it can be hard to choose a gift that the person does not already own. For these reasons and many others, the majority of us will often avoid the gift shopping process.
But what if you were to learn more about a great gift idea that would showcase your thoughtfulness and help your friend though intuitive perspective while providing them unique entertainment and insight to their current life…
On a personal level, a gift such as this shows the person just how much you care and makes your gift stand out as opposed to something that is more generic. 
The next time you find yourself stuck when it comes to the proper gift card, don't be afraid to extend your positive psychic reading exprience by giving a gift like never received before. The recipient will appreciate the time and effort you put into this gift and not only reap the benefits of their psychic reading in the present and future but remember it as well.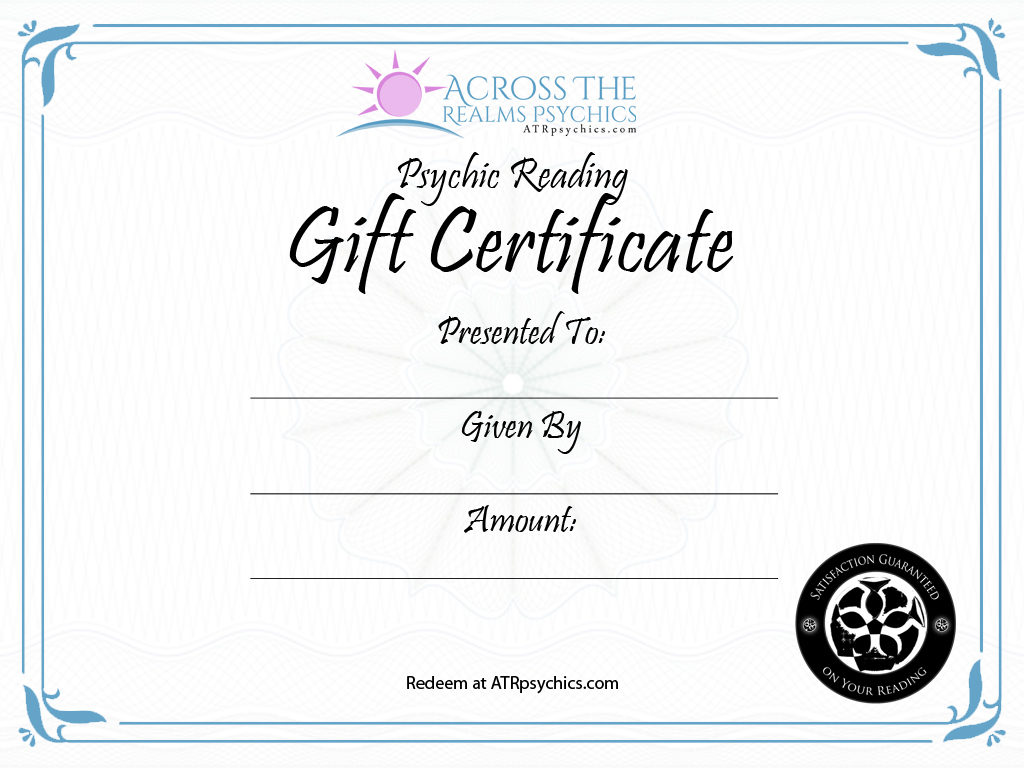 You may use the standard Paypal Gift Certificate or ATR will customize the image above for you 

upon request

. 
Our Gift To You…
Purchase a Psychic Reading Gift Certificate and ATR will send you a coupon code for 10% off your next Reading