Psychic & Mediumship Readings
Spiritual Advisor & Counselor  
Near Death Transiting Support
Spiritual Clearings & Blessings
Hello, Holly Joy here. I was born and raised in Traverse City, MI and I wanted to share a little bit about myself and what I do…
My Work
I am a Psychic Medium. The word Psychic means Of The Soul; my work is Soul Work and with that my mission and calling is to ease the burden of uncertainty that befalls us all by helping my clients learn what information resonates within their Soul so they may feel in alignment with their intended path, find needed healing and exprience optimal outcomes in their lives. I also work with other energies, like loved ones in Spirit to pass along messages and validation they are ok and clear unwanted energy from locations like homes.
You may have heard that everything is energy and you are a light being; a Psychic or Soul Worker connects with that energy, that light and thus, you may think of me as a light worker in the way that my light energy interacts with yours to communicate intuitive impressions and empath feelings on a higher level so that I may help you in having answers to your questions, provide insight and guidance towards a happier life both in the here and now, as well as the future.
I have been offering Psychic Medium Readings since 2012 and have been gifted to exprience a full-time living connecting with others and helping them move beyond challenges and loss. I have connected with people from all over the world through my Online Psychic Readings via email and phone, but today I want to talk about being of service to my neighbors here in Grand Traverse and Northern Michigan.
My Background
I've lived in Traverse City my entire life, I grew up on a resort near Arbutus Lake, and from a very young age I was sensitive to, and emotionally influenced by, the energies of that place. I didn't remember this until later in life, but before the property became my parents' resort, it had been an Adult Foster Care, taking in patients displaced by the State Hospital until it was time for their passing.
Needless to say, the number of people who experienced their last moments left behind residual energy that emotionally charged the area and home, the effects of which I felt, saw and heard growing up as a child and am still sensitive too; although i've learned how to work with, transmute and clear energy since. 
Growing up at a resort meant that I was always surrounded by strangers from all walks of life and being empathic prompted travelers to open-up to me and share all sorts of personal information others might be taken back by or judge but, i've just never resonated with feeling those types of ways. For some children, this would be discomforting but I was enticed by the connections. There seemed to be an endless stream of new faces, stories and states of being that accompanied the guests staying to experience the fall colors, the Cherry Festival, the Northwestern Michigan Fair or relocating to the Traverse City area.
My skills became more pronounced and prompted my understanding as I worked my way through school and started to wake-up to who I really was. Going into my college years, like so many young women, I wasn't sure what I wanted to do, but I knew that I wanted to help people. During Spring Break at Northwestern Michigan College my calling became clear; I wanted to embrace and further develop my abilities as a Psychic Medium to help others navigate life's challenges and with that acceptance, my spiritual awakening process took hold.
As I have grown older and honed my craft, my expertise has become narrower and more defined.
I Graduated in Advanced Esoteric Studies from the Temple Within School of Sacred Studies, where Denise Iwaniw; a world renowned Psychic Medium, Author and Spiritual Teacher with endless knowledge was and still is a tremendous mentor and instrumental influence in the continued enhancement of my abilities and awareness as a Seer. I'm currently studying Angelology (working with Angles) and continuing Advanced Mediumship Training II with intentions to become Ordained next year. I also enjoy experiencing Bliss Fest and Lily Dale, New York with my Sister.
My dream of becoming a guide and a helping hand for everyone who struggles has become a reality, and in that spirit, I want to give back to the community that I call home by bringing my services right to the front door of my clients here in Traverse City and Northern Michigan.
Appointment & Booking Information…
I'm Available By Appointment to make house calls or meet privately on Garfield. My typical availability is weekdays from 9AM to 2PM, after 6PM and throughout the weekend. Appointments can be made online or by contacting me.
Individual Rates. Convenient and personal Office Meetings and House Calls start at just $65 per-half hour for residents of Grand Traverse. In-person services also available to Northern Michiganders.
Shared Readings. Maximum two persons at a time; if you would like another person to be present and involved in a shared Reading, like a spouse, family member or friend, you may either split the session (15 min. each) or add an additional $40 for one-hour ($100 total). Advanced notice is required.
Group Readings. Planning a family gathering or business party and want to offer Readings? For 10 to 15 Min. Readings per-guest my fee is $65 for the first person and $22 per-person thereafter.
Travel Rates may apply if meeting location is outside Grand Traverse. Please contact me for a quote.
To Schedule please contact me via email. I ask that appointments be requested a minimum of 24 hours in advance and that notice to reschedule or cancel be made as soon as possible.
Payment & Refunds. I truly believe everyone that has a Psychic Reading with me was lead in my direction for a reason; but, if you feel a connection is not shared within the first 10 minutes we can end the Reading with no payment expectations. Otherwise, payment is expected at the end of our meeting and can be made by Paypal, Credit Card, Check or Cash.
If you have never tried a Psychic Reading before, now is a perfect time! I provide guidance and assistance for my clients in understanding the dynamics and difficulties of the challenges in their lives. My services are accurate, detailed, professional, and strictly confidential so call or email me today to learn more about my Readings and how I can help meet your needs.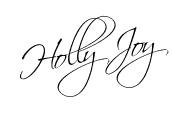 Book Our Reading Or Get A Quote