Clear Out The Negative Energies From Your Life, Home Or Office
&
Refill It With Light And Happiness So You Can Get Back To Living The Life You Desire.
Do you start feeling stressed the moment you walk into your home or office?

Are you unable to focus on anything and your mind just keeps wandering off?

Does everything go as intended but the deal just doesn't go through for any apparent reason?

Do you feel that nothing seems to be working out for you – business, relationships, work, home, friends, nothing at all?

Is someone in your home always ill?

Do you feel that you are surrounded by problems and are unable to find a way out, no matter how hard you try?
If you can relate to any of these issues, you may be surrounded by negative or paranormal energies.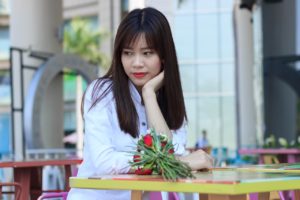 Imagine walking into a friend's house with three of your best friends already there and the energy of the room feels painfully sad for some unknown reason. You try to cheer them up but the energy remains the same and now you are also taking on that negativity; making you feeling as bad as everyone else in the room and you leave carrying that weight.
This is one way that negative energy can effect you in the moment but long-term, it can chip away at your sanity with negative thoughts, driving you to make bad decisions, follow false signs, making you feel distressed and weak with low vibrational energy.
You Don't Have To Let Surrounding Negativity Engulf Your Positivity And Turn Your Life Into A Repeating Cycle Of Pain. Set Your Intention And Take Action With A Spiritual House Clearing And Blessing By Holly Joy; A Northern Michigan Psychic Residing In Traverse City.
Sometimes you may encounter people that carry tons of negative and destructive energy with them and notice they leave this residue wherever they go. Perhaps, your office deals with stressful, emotionally charged negotiations or a family member passed in your home. No matter the source, energy leaves an imprint that can pile up over time and leave your home, office or property filled with negative residual energy and overall feelings of dissatisfaction. As a result, you and everyone in your home or office picks-up on and reacts to that energy in some way.
A Light-Worker, Psychic Medium And Graduate In Advanced Esoteric Studies & Angelology – I Can Clear And Transmute Negative, Residual And Paranormal Vibrations From Your Space With Select Tools And Fill The Area With Positive Blessings, Leaving No Void For Destructive Energies To Re-enter. In Addition, I Seal In That Positive Energy With The Help Of Angels And Incantations, So That You Feel Amazingly Wonderful And Optimistic For Years Ahead.
Health, Satisfaction And Happiness are blessings that many do not think about until their affected. Unfortunately, every one of us is either distressed about something, feeling uneasy round the clock or having health issues. These problems in-part have become a part of our lives, because of all the negative energy that surrounds and impacts us.
If you know something is wrong, I can address the underlying issues and energies for you.
Moving into a new house?

Opening a new business space?

Suffering or recovering from an illness?

Dealing with Spirits of addiction? 
If you feel Spiritual House Clearing & Blessing Services would be helpful – I can help you with that.
Rates & Travel. Personal house call start at just $65 per-half hour for residents of Grand Traverse. In-person services also available to nearby locations.
Call or Email me now to setup and appointment if you are located in Traverse City or Northern Michigan.
If not, I can help you remotely as well. If radio waves can travel around the world, so can the energies that connect us all.